If you're an entrepreneur or freelancer, you likely wear many hats. And perhaps you're currently wearing all the hats.
As a productivity specialist and coach, I would, of course, tell you to take off some hats and delegate tasks (especially the ones you are not good at) so that you can breathe a little easier. And, when it's time to focus on those important to do's you're responsible for, I'd advise you to get some help there, too.
But in the meantime, use technology to help relieve some of the headache of having too many hats on your head. Here are four apps that can help you keep sight of action steps you need to take so that you can regularly complete items on your to-do list.
To keep yourself on track with your priority tasks, using a timer can be very helpful. You can use a kitchen timer, the timer on your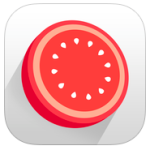 smartphone, or you can use the Pomodoro Keeper app made specifically to be used with The Pomodoro Technique. First, an explanation of this productivity strategy.
The Pomodoro Technique helps you to get stuff done by using a combination of focused work in blocks of time and breaks in between those blocks. Basically, you work for 25 minutes without interruptions and then take break a 5-minute break.
After completing 4 pomodoros (i.e., 25-minute work blocks), you can then take a longer break of up to 30 minutes.
This is where the timer comes in. It can keep you focused for the allotted time and allow you to recharge at regularly scheduled intervals.
So, why should you choose this app instead of traditional timer? Here are some reasons to give it a try.
The app:
Shows a countdown of your 25-minute work block (great for visual learners)
Lets you track your progress using a 14-day or 30-day chart
Allows you to set a goal each day for the number of pomodoros you will complete
Lets you set specific sounds or colors to match each session, long break, and short break
Cost: $1.99
Platform: iOS (find similar apps in Google Play)
2. Carrot
Carrot is also known at the "To Do List with Personality" as it can be a little snarky … well, maybe a lot snarky!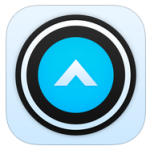 When you first start the app, you are greeted with the following:
"Greetings, lazy human. I, Carrot, am your new task master. I'll make this simple. Get things done. Get rewarded. Persist in sloth … and I will be upset."
And, so begins the interesting and hopefully productive relationship with Carrot.
This app is relies on gestures to take action. These are gestures that you probably already use with your smartphone or tablet. For example, you can pull down on the screen to add a new task, tap to edit your new task, or swipe to the right to delete it. Swiping to the right also lets you know the mood that Carrot is in.
In fact, if you don't check in with her regularly, her mood can turn on a dime. Carrot might get annoyed and threaten to publicly shame you and tell your social media friends that you're lazy.
But, on the flip side, Carrot also rewards you. You'll get points for finishing your tasks and you can enter those tasks by using Siri. The more tasks you finish, the more rewards or points will be available to you. This built-in reward system can be a fun way to celebrate each time you you cross an important task off your list.
You never know, Carrot's combination of cheekiness and gamification just might help you be more productive.
Cost: $2.99
Platform: iOS
3. Begin
This app is based on a simple principle: "You can't finish what you don't begin." Makes sense, right?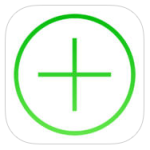 Begin gives you three options for all of your tasks:
Do today
Do tomorrow
Uncompleted
You then need to decide when you'll complete a task and you can use simple gestures to navigate within the app. Like Carrot, you can swipe left, right, up, and down to carry out specific actions. You can also double tap to edit an entry.
At the start of each day, Begin clears out old (i.e, not done) tasks, so you'll have to swipe up to see the ones that you still need to tackle.
Other helpful features:
Lock Begin with a security code
Set up a daily reminder to check your to do list
Share your task list via e-mail, text, or social media (Twitter or Facebook)
Delete tasks that are not completed or to add them to the current day
Platform: iOS
Cost: Free, $0.99 to add more functions (e.g., themes, fonts, weekend reminders, and more)
4. iDoneThis
Perhaps one of the most simple of apps, iDoneThis simply gets you to reflect on (and record) tasks you have already accomplished. Every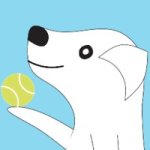 night, the apps asks you:
"What have you done today?"
And, each morning, you will get an e-mail that shows all the things you got done as way to start your day.
This app can also work well for teams. Each team member with an iDoneThis account, will get an e-mail every morning with everyone's accomplishments listed. And, if you like doing end-of-year reviews, you can look back at up to a year's worth of "done" tasks.
iDoneThis simply provides built-in motivation and accountability. You know that you'll get a daily digest with your done list. Would you want to receive an e-mail that's empty every day? And, if you work on a team, your team members can comment on (and high five you) for the things you have gotten done.
Platform: iOS, Web
Cost:
Free app*
Free service for one person
Gold (for teams): $5 per month
Business (for teams): $5 per person per month
Integrations:
Zapier
 (to connect Evernote, Google Calendar, Trello), 
Slack
, WordPress, 
FocusBar
, and more
*You will need to sign up for a free or team iDoneThis account to use the app.