Small business owners have lots of simultaneous projects in the works. It could be creating a branding and a marketing plan, developing a Policies & Procedures Manual, or researching new ways to take payments. Whatever it is, you want to be organized by keeping track of tasks, meeting deadlines and collaborating with team members. For all projects, it's easier to get started and work to completion with technology tools to assist you. These 4 tech project management and collaboration tools will help you achieve your goals in a timely manner.
According to Jacob Morgan, using collaborative tools for project management goes beyond just the one project itself.  Much like social media, you are opening up lots of opportunity in your organization and beyond by sharing ideas and creating content.  You become recognized as a leader for your contributions internally in your company and externally with colleagues.  That's a compelling, valuable reason to use these tools as well.
Trello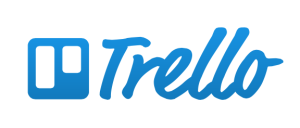 Trello is a series of visual boards set up for project management. It's grid-like visuals help you "see" your project and break it down into small steps in the process. As a collaboration tool, it is easy to share with others. Its features include uploading files from your computer, sharing information on Google Drive or Dropbox, and adding checklists, labels, due dates, and more. It's a fun tool to use that's easy to learn. Trello is best for projects that have delineated stages that follow each other in sequence.
Basecamp
Basecamp is a web based project management tool available at low cost for subscribers. It  consolidates due dates,

documents, and communication on a dashboard.  An initial project is created with goals. Discussions, to dos, files and calendaring are set up by an Administrator and each collaborator can access and add information. Basecamp brings together all the basics of your project in a color coded layout.
Asana
Asana is a project management platform that consolidates conversations and tasks for project management.  You can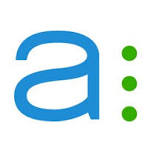 organize your projects into shared tasks and keep conversations with the tasks internally.  In addition, it's easy to integrate information from Dropbox, Box and Google Drive into your project too. Dates and deadlines are assigned and alerts can be sent to your email. Asana is a great project management tool for details, milestones and deadlines.
Zoho Projects
Zoho Projects is an inexpensive web based project planning tool highly rated by PC Magazine.  It's highly ranked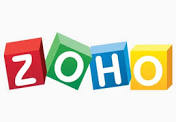 because of integration with google apps which enables you to upload files from Google Drive or export to your own Google Calendar. Zoho Projects integrates with Dropbox and Evernote as well.  It is simple to set up and easy to invite your team members to join and collaborate.  An additional appealing element is the Chat app.  You can "talk" with anyone signed into the project this way, enhancing communication for your project.
No matter your endeavor, you will want to check into these tech tool options and see what's the best fit for you, your team, your resources and your project.